Click below to place your order and take advantage of our promo pricing for a limited time only.

Click below to request a sample of Canada's first compostable and microwavable plant-based packaging.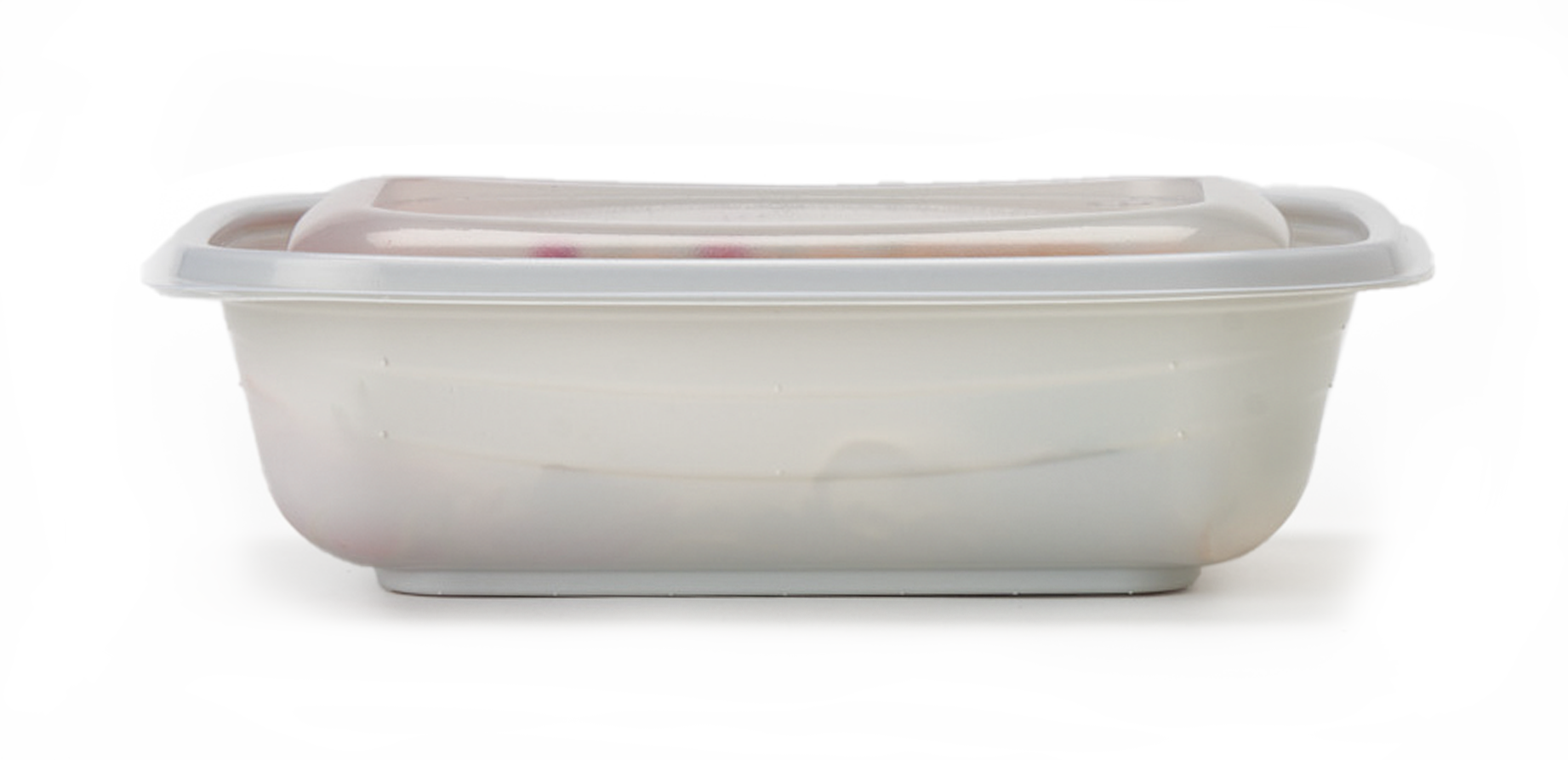 Hot off the press is our innovative assortment of compostable, microwavable to go containers available in three popular sizes. Made from 97% annually renewable plant-based content, these biodegradable and compostable hot food containers are the perfect solution for those of you looking to kick fossil fuels to the curb! Plus, they're made without any BPAs, phthalates or other chemicals of concern (especially important when popping containers like these in the microwave).
We're delivering one of the first available hot food packaging options that combines the zero-waste benefits of commercial composting with renewable materials and affordable price points. So if you're on the lookout for compostable hot food containers, then keep onnnn scrolling!
Heard all you need to hear? Click below to request a sample. If you want to learn more about what these little beauties have to offer, keep on reading!
And by the way, we go way beyond just earth-friendly...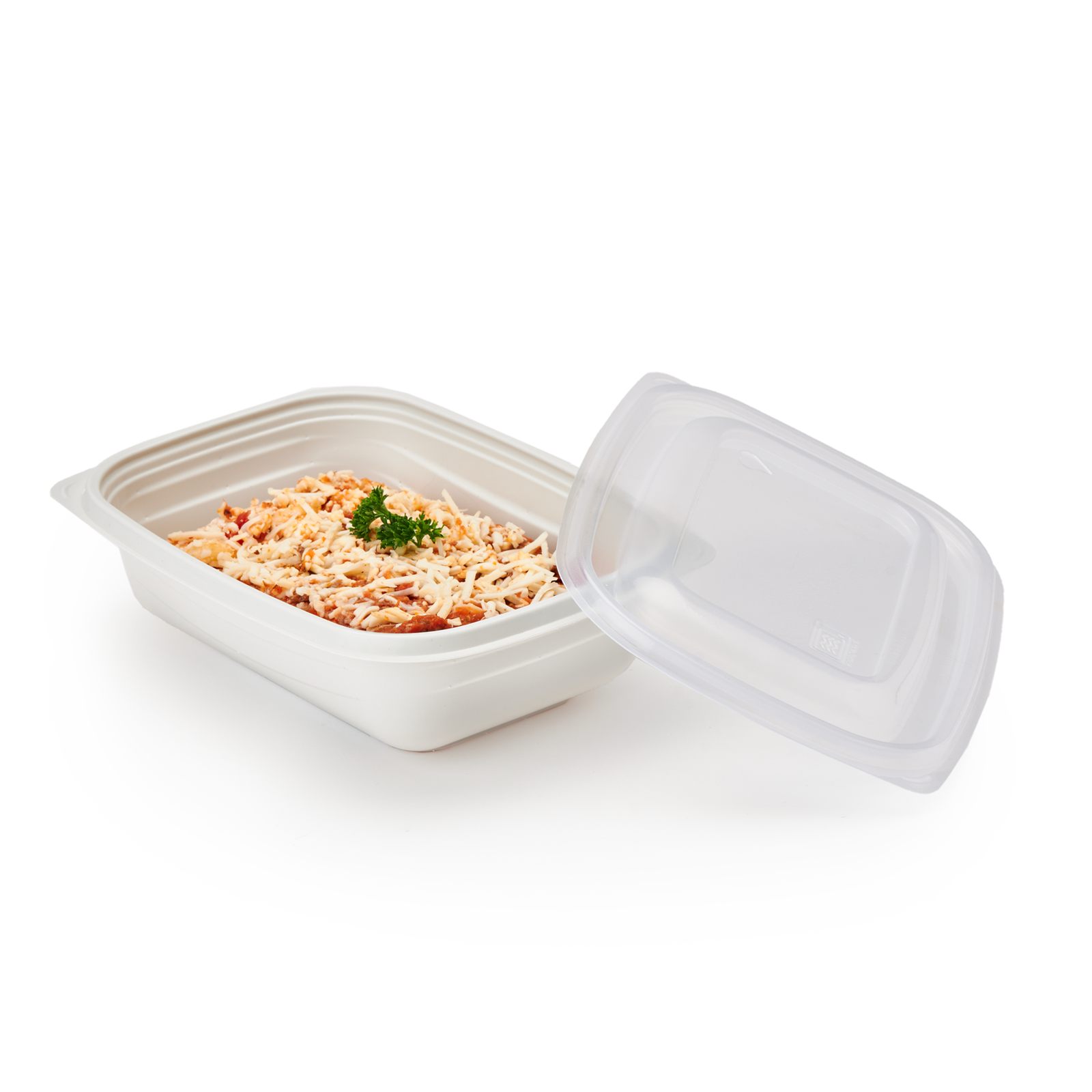 Whether you need a microwavable lid that can stand the heat or a crystal clear lid for maximum product visualization, we've got you. Both lid styles are compatible with our 16, 24 and 32 oz. take-out containers, because we know mix-and-match makes your inventory life much easier!
We've designed a grippy stacking feature to lock these to go containers in place and keep them steady whether they're stacked on the shelf or popped in a delivery bag. And these babies are tough little guys - even the poor fella at the bottom of the pile-on will be a-ok! No crushing or collapsing to be seen here. Phew. 😅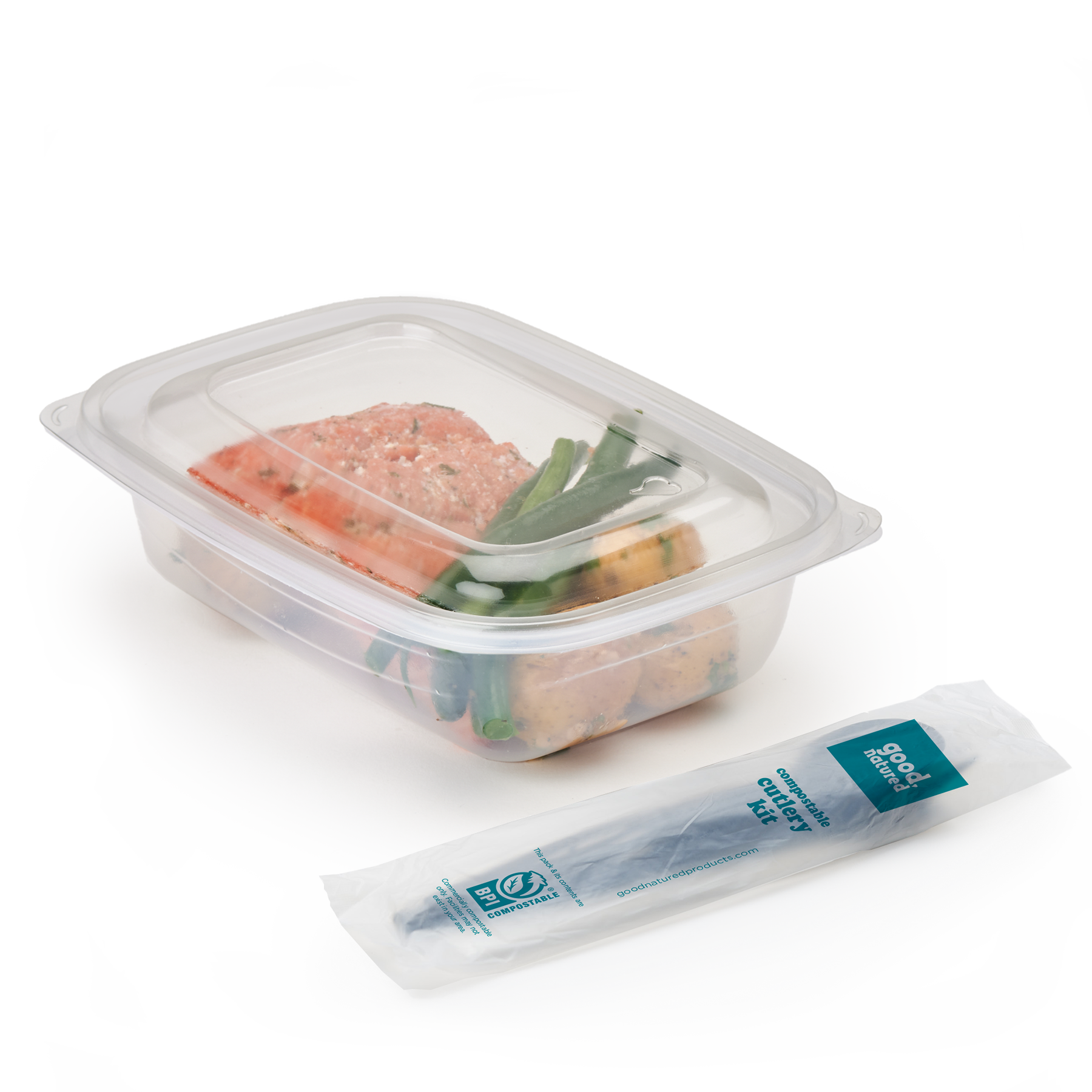 Our eco-friendly, microwavable to go containers are available in modern, sleek colours Dusk and Stone. Our brainy scientists have been working hard to create a translucent base with a super low haze level. for awesome product visualization - trust us, you won't find a compostable, microwavable to go container out there with the same clarity. Gold star for them we say. ⭐️ Get in touch if you'd like to learn more about this option.
Looking to design a custom colour that works for your brand? We're ready for you and kinda excited, tbh!