Earth-Friendly Fruit &
Veggie Packaging
This certified compostable packaging is made with up to 99% plant-based materials and no chemicals of concern. Designed to keep your greens (and reds, yellows and oranges) as fresh as can be from farm to table.
From farm to table, our leafy green & microgreen packaging will make sure your goodies romaine farm fresh.
Keep your greens bright and blemish-free with our durable certified compostable plant-based packaging.
Crystal clear, durable, and built-in sealable snaps to keep portions fresh. Say hello to the hero of your harvest.
Better Everyday Products®
Made From Plants, Not Petroleum
Our eco-friendly packaging combines the best in plant-based materials with amazing design and function. You and your customers will be able to enjoy everyting at it freshest! Learn more about how we're making good with purpose.
Featuring venting and interlocking button snaps along with a durable design and uber stackability, our produce containers will keep your fruits and veggies tasting oh so fresh, no matter what size or shape. Don't see the perfect fit for your fabulous creations?
Reach out to our team for customization options!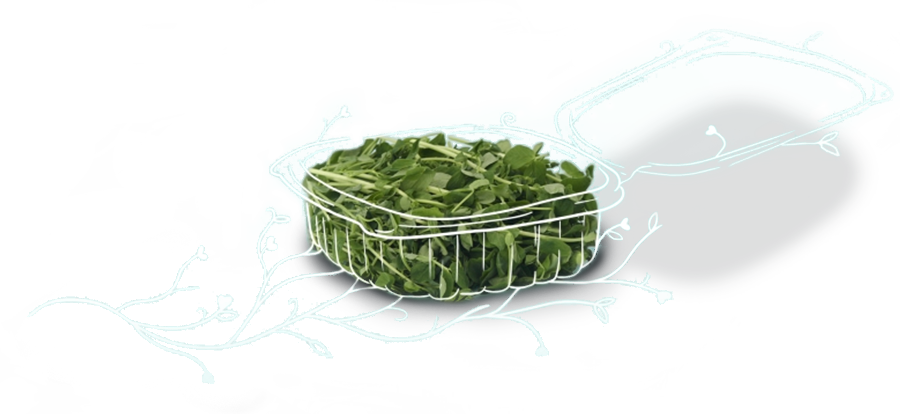 Our Most Popular Fruits & Veggie Packaging
Get in touch or set up some one-on-one time with us below and let's talk about how we can help you achieve your eco-dreams.